Jump to content Posts

15

Joined

Last visited
Recent Profile Visitors
The recent visitors block is disabled and is not being shown to other users.
pootch's Achievements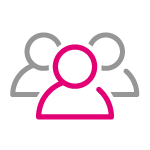 Member (2/7)
Recent Badges
1
Community Answers
Mich hat der Support umgestellt auf ipv4 only mit der Fritzbox Cable 6660. Wenn jetzt die Updates noch zeitnaher released werden, bin ich glücklich. Verstehe nicht was daran so schwer ist die Updates zu pushen. Es gibt ja Standards. So eine Firmware ist in ein paar Wochen getestet.

Ist nicht Magenta Ö eine Tochter der Telekom in De? Einfach Nachfragen.

In Deutschland schon ganz normal. Warum dauert das in Ö so lange bis der Routerzwang durch Provider angeschafft wird?

Wann kommt das Update 7.56? Warum kann man nicht selbst updaten?

Der Magenta Support hat mich nun auf ipv4 only umgestellt. Besten Dank dafür. Alternativ wäre auch richtiges Dual-Stack möglich gewesen. Bei DS-Lite gibts entsprechende Probleme beim Port Forwarding und man muss über ein Relay gehen (zb Universal Portmapper von deine-feste-ip)

https://schroederdennis.de/tutorial-howto/ds-lite-ipv6-tunnel-port-forwarding-nat-wireguard-vpn/ Hier wird genau die Problematik erklärt.

Ich habe auch Probleme mit dem Portsharing über Ipv6. Vermutlich geschuldet am DS-Lite der Fritzbox 6660. Nach außen hin scheint man eine ipv4 Adresse zu haben, die Fritzbox meldet aber eine IPv6 Adresse. Damit funktioniert das Portforwarding nicht über ipv5 bzw. Portsharing über ipv6. Die oben gennante stettings habe ich probiert, leider ohne Erfolg. Den Punkt IPv6 Unterstützung gibts bei der Fritzbox Cable 6660 sowieso nicht. (Dual-Stack). Ich muss wohl hoffen dass mich der Support auf IPv4 only umstellt mit einer richtigen öffentlichen IP. https://schroederdennis.de/tutorial-howto/ds-lite-ipv6-tunnel-port-forwarding-nat-wireguard-vpn/ Hier wird genau die Problematik erklärt.

Kann man das über den tech. Support umstellen lassen? Dass man nur über IPv4 rausgeht und nicht das "pseudo" IPv6, das auch kein richtiges IPv6 ist?

Die Fritzbox 6660 startet bei mir nur korrekt wenn ich erst nach dem Boot das Internetkabel anstecke. Ist es vorher angesteckt, rebooted die Box ständig. Eigentlich sind Fritzboxen ziemlich problemlos. Vermutlich ein FW Bug von der von Magenta zur Verfügung gestellten FW. Aja wann kommt die 7.56 auf die Cable 6660?

Ich habe nun auch mal getestet ob ich die Fritzbox 6660 von außen erreiche. Diese Option kann man ja im Webinterface der Fritzbox aktivieren. Auch das ist NICHT möglich. Irgendwas passt hier so gar nicht bei den Internet Einstellungen der Fritzbox. Nach Außen soll ich lt. Fritzbox einen ipv6 Adresse haben. Mach ich aber einen IPv6 Test, wird mir eine IPv4 Adresse angezeigt und dass ich keine IPv6 Adresse habe.

Den A-Eintrag habe ich im DNS des Hosters bereits gelöscht, damit der AAAA Eintrag des NAS funktioniert. Trotzdem bekomme ich das Portforarding nicht hin. Irgendetwas blockiert hier noch auf bei der Fritzbox.

Hallo. Danke für deine Antwort. Ja mein NAS hat auch eine ipV6 Adresse via DHCP von der Fritzbox. Den zugehörigen AAAA Eintrag habe ich bei meinem Hoster gesetzt. Die Namensauflösung funktioniert auch korrekt über die Fritzbox. Es wird die korrekte IPv6 Adresse aufgelöst für die zugehörige Domäne. Zusätzlich wird aber auch eine Ipv4 Adresse aufgelöst, obwohl die Fritzbox ja via DS-Lite Tunnel mit dem Internet verbunden ist. Was mir auch aufgefallen ist: Starte ich die Fritzbox und das Internetkabel steckt dran, dann rebootet die Fritzbox ständig. Stecke ich das Cable ab, bootet die Fritzbox korrekt. Anschließend kann ich dann das Internet Kabel anstecken und die Verbindung zum Internet wird hergestellt. Könnte hier ein Problem bei der Fritzbox selbst vorliegen oder wurde hier seitens Magenta irgendwas nicht korrekt konfiguriert? Firmware ist die 7.29, welche ja von Magenta zur Verfügung gestellt wird.

Hallo. Ich habe auf Grund eines Tarifswechsel nun eine Fritzbox 6660 als Modem/Router. An der Fritzbox ist ein NAS angeschlossen. Dazu würde ich gerne den Port des Webfrontend des NAS weiterleiten. Wie gehe ich hier vor da es anscheinend über IPv4 Portforwarding nicht mehr funktioniert. Davor hatte ich eine Connect Box (im Bridge Mode) und dahinter eine Fritzbox 7530. Hier hat das Portforwarding funktioniert auf der Fritzbox. Die Public IPv4 habe ich ganz normal bei meinem Domain Anbieter als A-Record eingetragen. Zusätlich auch die IPv6 Adresse als AAAA-Record. Trotzdem ist mein NAS über zb mydomain.nas.net:9456 nicht erreichbar Muss hier etwas anderes beachtet werden?

Wieso funktioniert nur TV S?

Hallo. Ist der TV Empfang ohne Setupbox möglich? Ich möchte kein zusätzliches Gerät. Mein TV unterstützt. DVB-C via CI+ 1.4 Dank euch.