Jump to content Posts

34

Joined

Last visited
Recent Profile Visitors
The recent visitors block is disabled and is not being shown to other users.
husmoaschta's Achievements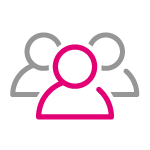 Member (2/7)
Recent Badges
Ich werde jedenfalls die Zahlung stoppen, bis das Gröbste gelöst ist...

Seit TAGEN immer wieder ein LEERER EPG. Ihr macht echt Fortschritte!!!

Ihr hättet KEINE Kunden mehr, wenn Ihr sie nicht durch Knebelverträge binden würdet!!!

Und immer noch Hänger, Zurückspringen im laufenden Programm, und, und, und

Ein absolut peinliches Verhalten! Aber wenn man bedenkt, was die Vorstände von diesem tollen Verein monatlich auf ihr Konto schaufeln...

Die wollen Bandbreite sparen. Das ist alles!

Nein. Über Satellit haben, bis auf ganz wenige Ausnahmen, beinahe alle Sender Mehrkanalton.

Registriert mit Sicherheit. Bleibt abzuwarten, ob's was bringt...

p.p.s.: Der EPG steht immer wieder mal an der falschen Stelle. Immer noch kein digitaler Mehrkanalton (echt jetzt?) Tele5 immer noch in SD! Alles in allem ein mehr als trauriger Auftritt, und sein Geld natürlich keineswegs wert!!!

p.s.: regelmäßige Ruckler sind auch noch an der Tagesordnung. Vielleicht einfach mal einen Puffer einbauen oder falls vorhanden, dessen Größe erhöhen?

Es ist wieder einmal ein Update erschienen. Das Vor- und Zurückspulen wurde verbessert. Sehr gut! Die Streamabbrüche und das Zurückspringen in der Timeline passiert aber nach wie vor in mehr oder weniger regelmäßigen Abständen. Das ist UNERTRÄGLICH! Dies hat meiner Meinung nach auch nichts mit dem jeweiligen Frontend zu tun, da es im Browser genau so passiert!

Sorry, aber Ich bezahle für diesen öffentlichen Betatest. Da ist mir die Freundlichkeit leider vergangen. Das ist keine Raketenwissenschaft, und die kriegen es Monat für Monat nicht auf die Reihe. Das ist skandalös und muss auch so behandelt werden!!!

Hallo! Weiß jemand, ob es möglich ist, mit den Entwicklern Kontakt aufzunehmen? Oder verstecken die sich, weil sie wissen, welchen kapitalen Murks sie abliefern?

Und kein Dolby Digital bei den meisten Sendern im Jahr 2023? Echt jetzt? Das ist erbärmlich!!!

Immer noch wiederkehrende Bildruckler, unmotivierte Abbrüche das Streams und Rückwärtsspringen im Programm Tele5 in HD wäre immer noch schön! Und eine einstellbare Schrittweite bim Vor- und Rückwärtsspulen...