Jump to content Posts

16

Joined

Last visited
Recent Profile Visitors
The recent visitors block is disabled and is not being shown to other users.
Powerfile's Achievements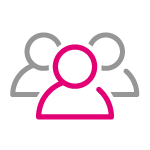 Member (2/7)
Recent Badges
Guten Morgen! Ich bin nun in Italien und habe kein Netz. Ich habe alles probiert, Flugmodus, Roaming in den Einstellungen, Neustart, manuelle Auswahl. Bis kurz nach der Österreichischen Grenze hat alles wunderbar funktioniert. Die Einwahl SMS in ein anderes Netz habe ich auch nicht bekommen und plötzlich war mein Netz weg. Das gleiche war auch schon im Jahr 2019 auch in Italien. Was kann der Fehler sein? Vielen Danke! PS: Mein Handy ist das iPhone 11 Pro.

Hallo, was bedeuten die X nach der Nummer auf dem Foto? Und weis jemand wie ich diese SMS die automatisch gesendet werden blockieren kann? Sodass ich nicht mehr zahlen muss?

@NTM Ja alles aktuell. Für was stehen diese XXX nach der Nummer? Kann ich diese sperren sodass ich keine Nachrichten an diese Nummer senden kann. Oder kann ich das irgendwie weg bekommen. Bei einer Seite wo ich nicht mehr ganz weiß welche das war.

Hallo, was kann ich gegen diese Auslands SMS tun die automatisch gesendet werden und etwas Kosten?Sieht Bild...

@Rexalius2000 So sieht das aus? Kann ich das jetzt irgendwie sperren oder blockieren, sodass das nicht mehr kommt?

@Rexalius2000 Ich wurde mal aufgefordert meine Nummer anzugeben und seit dem ist das. Was soll ich jetzt dagegen tun?

@Rexalius2000 Das Kennwort habe ich, aber mit welcher Adresse melde ich mich als Vertragsinhaber an?

kann ich irgendwie über Magenta oder iPhone SMS deaktivieren?

@Rexalius2000 Manchmal steht: Die SIM Karte hat eine SMS gesendet. Hat es vielleicht damit zu tun?

@Rexalius2000 mit Aktuelle Gebühren

@Rexalius2000 Geht das auch bei Jugendkontos?

Bei mir steht dann das: Sie können derzeit keine Sperren administrieren da für Ihren Vertrag bereits aus Sicherheitsgründen Sperren gesetzt sind Kann es sein, dass das bei Jugendkontos nicht geht?