Jump to content Posts

14

Joined

Last visited
Recent Profile Visitors
The recent visitors block is disabled and is not being shown to other users.
Domainegg's Achievements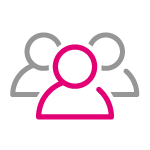 Member (2/7)
Recent Badges
Habe den Router zurück gesetzt. Die Probleme wurden leider nicht behoben

Hallo, mein LAN-Port am Modem (Huawei 5G CPE Pro 2) trennt hin und wieder die Verbindung. Was kann ich hier machen? Ist der Router defekt?

Seit 3 Wochen konstant? Ehr nicht da andere haben diese Probleme nicht. 😔

Allerdings ist das nicht der Gameserver. Laut meinen Google-Researchern sollten die folgende sein: NA - ping 104.160.131.3 EUW - ping 104.160.141.3 EUNE - ping 104.160.142.3 OCE - ping 104.160.156.1 LAN - ping 104.160.136.3 BR - ping 104.160.152.3

Das war google.com Ich habe versucht den Spieleserver von LoL anzupingen, jedoch hab ich dort immer timeout keine Ahnung vielleicht falsche IP🤷‍♂️

Ja nicht schlecht hier ein Speedtest Ergebnis... Für einen 500er Vertrag jetzt auch nicht glänzend Nur hier geht der Ping ja noch, ist ja auch der nächstgelegene Server. Allerdings bei Multiplayer Spielen spinnts dann.

Wie gesagt egal zu welcher Zeit.

Hallo @Rexalius2000, Also zuerst ist der Ping schon etwas erhöht bei ca. 60ms, dieser kann dann gerne mal bis zu 170-200ms steigen. Dies passiert immer egal welche Zeit. Also die Standortoptimierung gibt mir immer 100 Punkte, wenn sie Funktioniert...

Hallo, kann mir jemand helfen. Ich habe einen 5G Vertrag, den Gigakraft 500. Den Besten Vertrag den ich in meiner Gegend bekomme. Allerdings sind wir enttäuscht da aufgrund eines hohen Pings Spiele wie LoL unspielbar sind. Habe schon verschiedenes probiert: - APN verändert - Firewall deaktiviert/umgestellt - Gameports(Virtuelle Server) - optimalen Standort des Modems gesucht An WLAN kann es nicht liegen bin mit LAN verbunden.