Jump to content
Posts

7

Joined

Last visited
Recent Profile Visitors
The recent visitors block is disabled and is not being shown to other users.
bigcharly's Achievements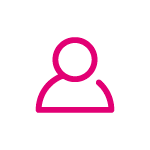 Starter (1/7)
Recent Badges
Genau so sehe ich das auch. Wenn das alles soooo schwierig und kompliziert ist, warum gibt es dann schon so viele Länder (und Mobilfunkanbieter) bei denen das kein Problem ist?

Jetzt kommt am 20.09.2019 die Apple Watch Series 5 heraus - und auch mit LTE. Jetzt wird es aber bald wirklich Zeit für eine Unterstützung. Technisch kann es jetzt nicht mehr das Problem in Österreich sein. A1 kann es ja auch.

Ich warte auch schon so lange darauf. Das jetzt A1 wirklich die ersten sind, hätte ich nicht gedacht

Bei A1 ab 14.06.2019 Wann ist es bei Magenta endlich soweit

Ich bekomme meine Apple Watch 4 LTE (eSim) in 2 Wochen. Das T-Mobile da seit einem Jahr keine Fortschritte gemacht hat ist richtig traurig. T-Mobile in Deutschland hat es schon seit einem Jahr im Angebot. An der Technik kann es ja dann nicht liegen. Bin gespannt ob mir hier jemand den wahren Grund dafür nennen kann oder will.

Hi Ein Auszug aus einem Artikel der Futerzone: Jetzt könnte T-Mobile mal zeigen, das sie auch die ersten bei der Apple Watch sind. Apple Watch mit Mobilfunk-Funktion Die Apple Watch der Series 4 mit integrierter eSIM wird aber dennoch vorerst nicht nach Österreich kommen, da es sich – so komisch es klingt – um unterschiedliche Technologien handelt, wie T-Mobile Austria gegenüber der futurezone erklärt. Allerdings, so T-Mobile, die Apple Watch mit Mobilfunk-Funktion werde zu einem späteren Zeitpunkt auch in Österreich erhältlich sein. Wann die Uhr in die österreichischen Stores kommen wird, sei aber noch unklar. Wie T-Mobile Austria gegenüber der futurezone bestätigt, wird es künftig möglich sein, ein iPhone per eSIM zu betreiben: "T-Mobile Austria wird die Dual-SIM-Funktion der neuen iPhones unterstützen", heißt es von T-Mobile Austria. Laut einer Liste, die Apple auf seiner Website führt, ist T-Mobile der einzige Mobilfunkanbieter in Österreich, der zum Start die neue eSIM-Funktionunterstützen wird. Auch bei A1 zeigt man bereits seit längerem großes Interesse am Thema eSIM, was durch Apples Vorstoß nun zusätzlich an Bedeutung gewinnt. Ob man zum Start der neuen Funktion ebenso iPhones mit eSIM anbieten wird, könne man zum jetzigen Zeitpunkt noch nicht sagen, heißt es von A1 gegenüber der futurezone. Da aber nun Apple seine iPhones mit eSIM anbietet und auch Android eSIMunterstützt, werde das Thema künftig wohl wesentlich an Bedeutung gewinnen, so A1.

Hallo Ich würde mir jetzt auch die Apple Watch Series 4 mit LTE aus Deutschland holen. Hoffe T-Mobile bietet die eSIM in kombination mit der Apple Watch bald an.