Jump to content Posts

7

Joined

Last visited
Recent Profile Visitors
The recent visitors block is disabled and is not being shown to other users.
AxelS's Achievements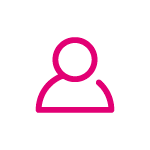 Starter (1/7)
Recent Badges
BlueRedWhite reacted to a question: Probleme mit Home Box Fiber nach Modemtausch – Fehlende Infos und Update-Fragen

Modem wurde heute geliefert, PROBLEM besteht weiterhin. Aussage an der technikhotline "das klappt noch nirgendwo" sie können gern wieder ein weißes Modem haben. Langsam fühl ich mich verar***

Wäre ja toll wenn die technikhotline diese Info auch hätte dann würd ich nicht seit nem Monat auf Antwort warten

Tja wir haben das Problem seit einem Monat, technikhotline antwortet mit der Info das es weitergeleitet wird, ein modemtausch würde nichts bringen und wird daher abgelehnt.

Bereits erfolgt, ebenso drei Anrufe bei der Hotline mit dem Versprechen das die Software aktualisiert wird und dann alles geht. Leider bisher ohne Erfolg

bei uns geht nicht mal das

und funktioniert zwischenzeitlich alles in der Magenta App?

Hallo zusammen, wir haben seit letztem Montag durch einen Modemtausch die neue Home Box Fiber erhalten. Nach verzweifelter Suche in der MeinMagenta App die SSID und das Passwort zu ändern haben wir bei der Technikhotline angerufen. Info dort, ja das kennen wir das das nicht geht bei einem Modemwechsel da brauchts ein Update - wenn sie wollen wird ein Auftrag dafür an die zuständige Abteilung weitergeleitet. Auf die Frage wie lange das dauert kam die Antwort keine Ahnung ... ist doch eh kein Problem. Sorry aber wie wäre es mit einer Info an den Kunden das dieses Problem bekannt ist und das bei einem Modemtausch ohne Update keinerlei Einstellungen möglich sind? Weiters frage ich mich ernsthaft ob das normal ist das ich das Update durch einen Anruf in Auftrag geben muss? Sorry aber langsam Frage ich mich echt was mit der sogenannten Servicepauschale gemacht wird. Hat / hatte noch jemand das Problem?