Jump to content
Posts

7

Joined

Last visited
Recent Profile Visitors
The recent visitors block is disabled and is not being shown to other users.
solo99's Achievements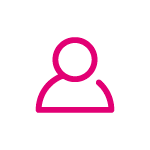 Starter (1/7)
Recent Badges
Man bekommt nicht annähernd das, wofür man bezahlt. Ist diese Situation nicht ein außerordentlicher Kündigungsgrund?

Ich dachte, Magenta wäre besser, aber anscheinend nicht. Hätte ich das vorher gewusst... Leider habe ich mich von der Werbung verführen lassen. Wechsle wieder, sobald mein Vertrag ausläuft.

Habe jetzt festgestellt das auch Rabitgator Probleme hat. Zwar besser als ddownload aber auch vorhanden. Was kann die Ursache sein?

Hallo Jonathan, komme ja von DREI weil die an meinem Standort noch kein 5G haben. Aber bei DREI hatte ich niemals Problem mit Downloads. Bin jetzt etwas enttäuscht von Magenta. Jetzt bereue ich es das ich nicht zu A1 gegangen bin. Aber vielleicht gibt es ja eine Lösung. Keine Ahnung ob das so richtig ist mit dem Tracerouts und das direkt zu den Servern geht. LG

Habe mal Rapidgator getestet bei dem gehts ohne Probleme, nur DDownload bricht ein.

Die Speedtests sind alle in Ordnung, so um die 380 bis 500 mbit/s je nach Tageszeit. Da ich ja noch Drei parallel laufen habe und hin und her switchen kann, sehe ich bei Drei null Probleme, nur bei Magenta bricht es massiv ein. Downloadspeed ist bei DDownload nicht eingeschränkt.

Hallo, habe Magenta gigakraftt 5g 500 noch in der Testphase. Mir ist aufgefallen das bei DDownload ein massiver Speedeinbruch ist, von z.b. 50 mb/s auf 200 kb/s bis 700 kb/s Wie gesagt zuerst voller Speed, danach immer weniger... Das kann nur mit Magenta Zusammenhängen. Bei Drei hab ich das nicht. Kann man das irgendwie lösen?