Jump to content Posts

7

Joined

Last visited
aba46's Achievements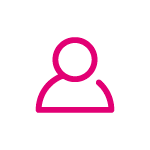 Starter (1/7)
Recent Badges
Funktioniert wirklich perfekt. Danke :-)

Leider wurde durch die neue Version der magentatv.at Homepage Build: 4.23.13 (eae7aac, 2020-02-27) das Problem nicht behoben.

Widevine kennt verschiedene Level der Einstufung L1, L2, L3. Von Linux wird widevine L1 im Moment nicht unterstützt andere ebenen schon. Es freut mich total das nach einer Lösung für diese Situation gesucht wird. Mit welchem Zeitrahmen bezüglich Lösung kann gerechnet werden? LG.

Es gibt DRM testseiten da habe ich kein Problem die DRM geschützten Inhalte abzuspielen. Das DRM wird über widevine gemacht. Websites to test Widevine: https://bitmovin.com/demos/drm https://demo.castlabs.com/ (Choose videos with labeled "DRM") https://shaka-player-demo.appspot.com/demo/

Ich hab mir das mit den Developer Tools in Google Chrome angesehen auf Windows 10 und auf Gentoo Linux. Die Windows Maschine bekommt ein EME File im Response Header ist ein X-DRM Device ID und eine X-OSP-Version ..... die ist unter Linux in dem EME File nicht vorhanden. Bei Linux kommt nach dem EME File 2 Packete weiter wieder ein EME File welches die Verbindung zum Stream trennt. Hm DRM Problem was soll ich testen? Hab Screenshots von dem EME angehängt.

So genau gesagt gibts im Browser die Fehlermeldung "Ein Fehler ist aufgetreten Leider kann diese Sendung derzeit nicht abgespielt werden" LG.

Hallo, seit 06.01.2020 oder 08.01.2020 ist es mir nicht mehr möglich wenn ich mit Linux starte und im Browser (google chrome oder firefox beide aktuell) auf magentatv.at anmelde einen Sender zu schauen. So weit ich mich erinnere kommt immer die selbe Fehlermeldung Die Sendung kann im Moment nicht wiedergegeben werden oder gestartet werden. Mit Windows habe ich keine Probleme die Sender auf magentatv.at zu sehen. Leider klappt dies aber mit den Linux nicht mehr. Ich habe gesehen das die magentatv.at Homepage am 08.01.2020 aktualisiert wurde (auf magentatv.at ist dies rechts unten zu sehen) vielleicht hängt ja mein Problem mit der Aktualisierung bzw. mit den Veränderungen bei oder vor der Aktualisierung zusammen. Um sicherzustellen das der Fehler nicht von meiner Linux Installation aus geht habe ich Testweise auf einen anderen PC eine Linux Ubuntu 18.04 LTS Installation gemacht. Auf dieser Testinstallation mit Ubuntu habe ich exakt das selbe Problem auf magentatv.at. Vor dem 06 bzw. 08.01.2020 konnte ich ohne Probleme mit Linux auf magentatv.at einloggen und die Sender sehen. Habt Ihr eine Idee oder vielleicht eine Lösung für mich? LG.